It's only 2 weeks away. By this time on the 29th June, Jack James & Kristina Guntulyte will have conquered Snowdon in the MARCH TO THE TOP OF WALES in Aid of the Hereford United Supporters Trust, The Adam Stansfield Foundation & United in the Community.
The pair have set a goal of £1085 as a total fundraising target, which would be a pound per foot in elevation (according to Wikipedia). Whilst the pair are ecstatic with the support they've received so far with £751 raised up to this point. The structure set up by the pair has determined that the more that is raised, the higher percentage that is contributed to our two sponsored charities.
Total of up to £1000 – ASF & UTIC receive 10% each
Total between £1001 – £1500 – ASF & UTIC receive 15% each
Total between £1501 – £2000 – ASF & UTIC receive 20% each
Total of £2001 or above – ASF & UTIC receive 25% each
The pair have been training up in the Malvern Hills, the Brecon Beacons & the Peak District in recent weeks in preparation for the trails and tribulations that will face them in North Wales.
They thank everyone for their support so far. Any queries about the walk can be directed to Jack directly using jackbjames1990@gmail.com whilst if you would like to sponsor them please click the following link: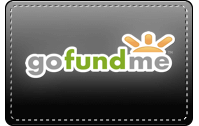 For more details on the walk and an up to date sponsorship total please see:- https://www.hufctrust.co.uk/fundraising/march-top-wales-snowdon/
Note: Any monies raised for the Trust will be ring fenced until it is clear what is happening with the football club. If Hereford United Football Club (1939) Ltd continues to exist but in a vain which the Hereford United Supporters are happy with, the Trust will increase the shareholding in the club which currently stands at near 40000 shares. If the new ownership continues to disregard it's loyal staff, players & fans along with a complete lack of integrity when paying the other creditors of the football club, these funds will be held by HUST should a phoenix club arise. The monies raised for the two registered charities will be given as a donation from the Hereford United Supporters Trust's behalf – as are the wishes of our two climbers.