Jack and Kris climb Snowdon tomorrow
Kristina Guntulytė and Jack James will be climbing Snowdon tomorrow. The pair are climbing the highest peak in Wales to raise monies primarily for the Hereford United Supporters Trust. The funds will be ring fenced by HUST to be used towards shareholding of the football club, whether this is goes towards Hereford United Football Club (1939) Ltd or a Phoenix Hereford United will be determined once we are satisfied that the club is heading in the right position to continue financially and also for footballing purposes whilst ensuring that supporters are behind said club. HUST do not wish to support any regime which is not for the benefit of professional football in Herefordshire. Therefore any monies raised will not only be protected, but also be of the upmost importance in giving supporters the biggest voice possible in the running of OUR football club.
A percentage of the funds raised from this walk will also be donated through the Supporters Trust to their sponsored charity the Adam Stansfield Foundation, and to United in the Community, both of which supports the development of communities through the means of Football amongst other issues.
The pair have already raised a significant sum of over £800 so far towards their climb (full details can be seen HERE) and the three worthy causes. The climb organised by Wrexham Supporters Trust will encapsulate representatives from clubs around the country, who are all raising funds for their clubs/supporters trusts. It has been organised in respect of Wrexham's 150th Anniversary. Peter Jones, Chairman of the Wrexham's Supporters Trust, has already offered his support toward HUST and the current predicament surrounding Hereford United. He has already offered to pass on advice and words of wisdom to Jack & Kris as they climb Snowdon alongside many other fans who they'll hope to tap into the knowledge of to help supporters progress in the position that we find ourselves in to attempt to get the greatest result possible. Meanwhile, Jones has also stated;
"We have so far had a very good response with club's such as Bury, Hereford, Port Vale, Coventry, Blackpool, Kidderminster, Huddersfield, Wycombe, FC United, 1874 Northwich, Worcester City, and even our close rivals Chester, plus teams as far away as Newcastle, Grimsby, Tottenham and Plymouth.
AFC Hinckley are also making the walk raising funds towards their newly formed club for the new season, all looking to raise funds for their organisation within the football world. We have also had interest shown from Ireland and Shamrock Rovers!
We have requested that everyone wear the football shirt of his or her team (over warm clothing) for an unforgettable photograph opportunity at the top of Snowdon."
To donate to the pair and help extend the voice of Hereford Supporters, please click the following GoFundMe link, download our sponsorship form or for more details about their climb follow this link: https://www.hufctrust.co.uk/fundraising/march-top-wales-snowdon/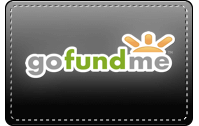 HUST Snowdon Walk Sponsorship Form
Kris and Jack are extremely grateful for the support that they've received so far. Any advice, tips or words of support can be emailed to jackbjames1990@gmail.com and he'll get back to you quickly. The 'We Want Our Club Back' banner will also be up the top of Snowdon with them.